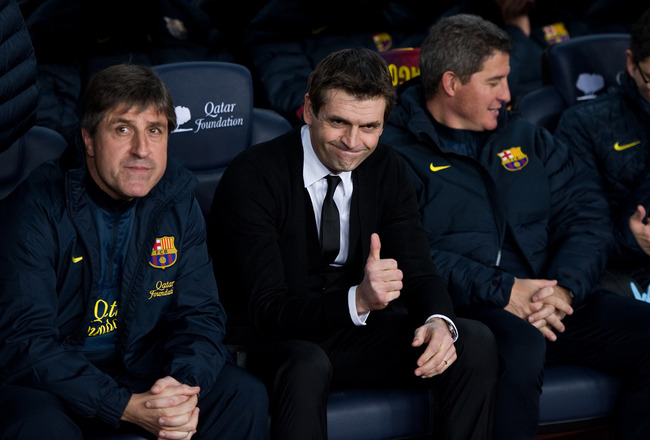 "Barcelona do not need a lot of changes." This quote from manager Tito Vilanova came just hours after the Catalans were trounced 3-0 at the Camp Nou by Bayern Munich.
Vilanova and the rest of Barcelona's top men are aware that changes have to be made if the Catalan club is to continue to perform as one of the world's most dominant teams. But what specific moves must be made?
In this article I will take you through each move that would be the dream summer transfer window for Barcelona. If all of these moves can take place, it would be the ultimate answer from Barcelona in the face of such a decline.
Continue reading to have your say on what changes Tito Vilanova must make this summer.
# Promote Gerard Deulofeu
One of the most important moves within the current club that must be made is retaining Gerard Deulofeu. Ideally, the Catalan winger should spend another year developing, but that seems out of the question.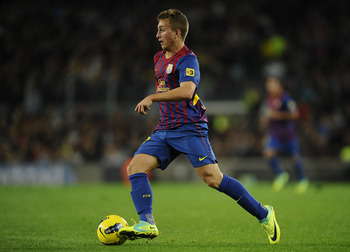 With big clubs such as Manchester City pushing to take Deulofeu away from Barcelona, promotion is the only way to make sure the future star remains at home.
The 19-year-old would likely be given a good amount of playing time and would step in to replace departing attackers.
When it comes to La Masia, keeping gems is key. Gerard Deulofeu's case is no different and he must be kept and groomed at Barcelona.
# Hold on to Martin Montoya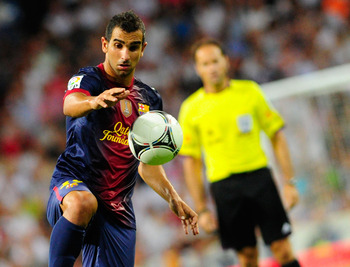 Speaking of retaining players, Barcelona must also make sure they keep Martin Montoya at the Camp Nou.Recent interest in the 22-year-old from Inter Milan and Liverpool has called his future into question
(via TalkSport
). The defender has long been thought of as the successor of Dani Alves and that must be remembered by the club.If Montoya is moved, it would be a very bad sign for Barcelona. The Catalan provides immense depth already and shows signs of being a future star.
# Promote Sergi Roberto and Rafinha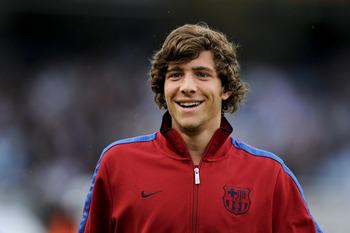 La Blaugrana is in need of an influx of youth to give a new spark and hunger to the squad. Sergi Roberto and Rafinha have been long thought of as future stars and would provide just the midfield depth Vilanova is in need of.
The duo has looked very promising in limited time this year. But with a more permanent role in the first team, they could develop into important performers.
Rafinha is also able to play in a forward role, which could make him very valuable. His versatility is needed as well as his desire to perform alongside his brother Thiago.
Sergi Roberto has proven that he is ready to contribute to the Catalan team after showcasing his talent in La Masia and at Barcelona B. The Catalan midfielder would provide more depth and could turn into a key role player in his first season with the main squad.
# Keep Alex Song at the Camp Nou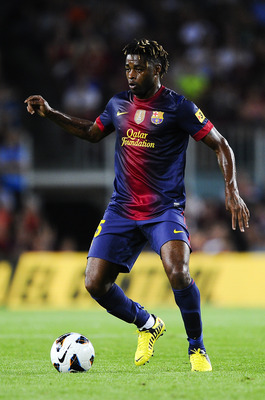 After finding himself outside of the starting lineup, Alex Song's future has been called into question.
The Daily Mail has announced
that Tottenham are after the midfielder as he seeks more playing time than he is currently getting.
But Barcelona will be wise to keep Alex Song in Spain.
The Cameroon international has proven to be more than capable of backing up Sergio Busquets. Song has become Barcelona's new Seydou Keita and plays an important role at the club.
His strength and size make him a very valuable player in the Blaugrana midfield. And with his recent performances, he will be trusted more to give Busquets important breaks.
Alex Song's time at Barcelona is just beginning.
# Loan out Multiple Players
There will not be enough room in Barcelona's squad for everyone leaving a few young stars with little choice than to seek time elsewhere. But with these young La Masia graduates showing promise, Barcelona must seek to loan rather than sell.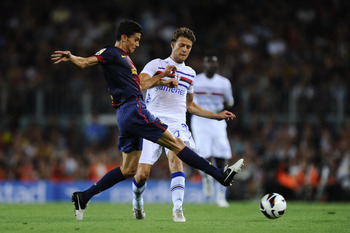 Marc Bartra and Marc Muniesa will both likely be sent off next season to get constant playing time. The pair has shown they can be top defenders in the future, but they won't get proper development at Barca.
Other young La Masia talents could be sent out to get time such as Sergi Gomez and Carles Planas.
But above all other players, it looks like Isaac Cuenca will absolutely spend next season on loan. He has voiced his desire to remain another year with Ajax and the club looks set to give him his wish.
Loans play a very important part in football. For Barcelona, it will give them the chance to grow stars without having to sacrifice the playing time of their established stars.