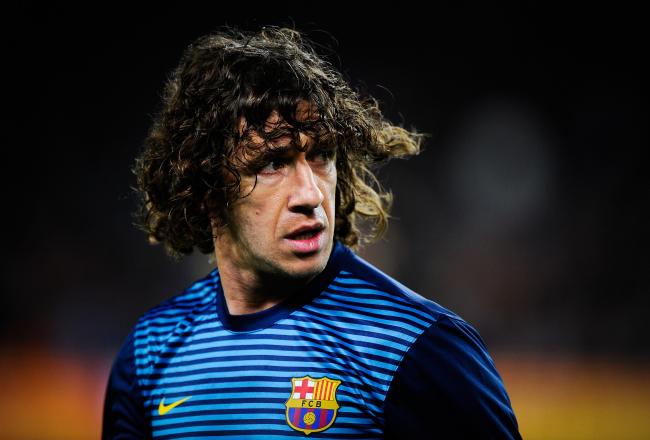 Barcelona captain
Carles
Puyol
will miss some time for the Spanish powerhouse while undergoing and recovering from knee surgery, according to Football
Espana
.
According to TV3 via Football
Espana
,
Puyol
is expected to miss at least three weeks, which will keep him out of
Barca
's first-leg matchup with Paris Saint-Germain in the
UEFA
Champions League quarterfinals this spring.
Diario
Sport has the timetable for
Puyol
's return closer to a month, according to Football
Espana
, which would mean he would miss both legs of
Barca
's upcoming Champions League clash with Paris Saint-Germain.
The 34-year-old defender has played with Barcelona since 1999 and has made nearly 600 appearances for the club over that time. Before joining
Barca
more than a decade ago, he starred for the club's reserve team.
Puyol
has two goals in 22 appearances for
Barca
in 2012-13.
The veteran came on late in the 76th minute for Barcelona in Tuesday's 4-0 drubbing of AC Milan in the second leg of the two teams'
UEFA
Champions League Round of 16 tilt. He played close to 90 minutes in the first leg against AC Milan back in February.
With some huge matches upcoming, manager Tito
Vilanova
will need his other defenders to step up in
Puyol
's absence over the next few weeks. With talented players at the back in Dani
Alves
, Gerard Pique and
Jordi
Alba,
Barca
isn't doomed by any means. But it's safe to say that the road to the
UEFA
Champions League title just got a whole lot more difficult.